Profile

Free Account
Created on 2010-09-16 02:30:33 (#633992), last updated 2010-09-16 (365 weeks ago)
5,360 comments received, 0 comments posted
2,080 Journal Entries, 11 Tags, 0 Memories, 5 Icons

About

Mini Bio
i am progressive and aggressive.
Because woman's work is never done and is underpaid or unpaid or boring or repetitious and we're the first to get fired and what we look like is more important than what we do and if we get raped it's our fault and if we get beaten we must have provoked it and if we raise our voices we're nagging bitches and if we enjoy sex we're nymphos and if we don't we're frigid and if we love women it's because we can't get a "real" man and if we ask our doctor too many questions we're neurotic and/or pushy and if we expect childcare we're selfish and if we stand up for our rights we're aggressive and "unfeminine" and if we don't we're typical weak females and if we want to get married we're out to trap a man and if we don't we're unnatural and because we still can't get an adequate safe contraceptive but men can walk on the moon and if we can't cope or don't want a pregnancy we're made to feel guilty about abortion and... for lots and lots of other reasons we are part of the women's liberation movement.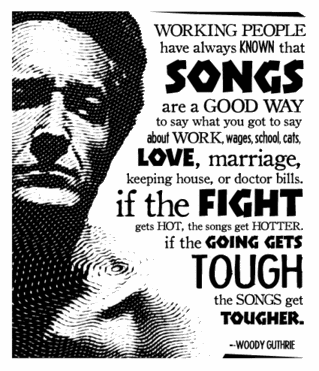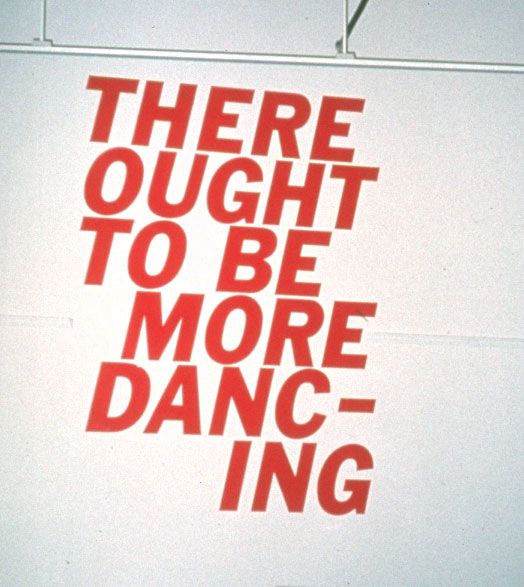 i like to blow spit bubbles, but i don't know how to blow chewing gum bubbles. i make damned tasty air popped popcorn. my roommate takes the longest, steamiest showers ever and i like to pretend i am in a sauna when he gets out. i make up songs about my surroundings. i like sun naps and sun stretches, in that order. i like to rub my fingertips against rubber bands and then smell them. seeing squirrels makes me happy. i used to be in spelling bees growing up. my armpit hair is impressive. i like challenging words and the heft of them on my tongue. as much as i love music, it's not much good to me in the mornings. i am a triplet. i like to make faces at my computer screen to pass the time at work. i survive on paninis i make on my george foreman lean mean grilling machine. i hate medicine. i read poetry and political essays out loud with my friends. i think we should bring back story time. i want to go back to school for my master's in library sciences. i like boyshorts on ladies. it takes a lot of initative for me to cut my toenails. i am a tetris master. i have an unhealthy obsession with eBay. i recently bought a fondue pot and have been delighting myself with recipes. i am a voracious reader. my eyes always water when i take that first drink of soda. my friends have nailed down accurate imitations of me. i recently discovered the joy that is asparagus. i have two tattoos, with a third in the process. my left eardrum is perforated because i couldn't afford health insurance to check out an illness. i hate double negatives. i am ambitious. i burn incense every chance i get, especially nag champa and sandalwood. i miss seattle. i live in flip flops, but i prefer being barefoot. i like to twirl in skirts. underwear is optional. i am a grammar nazi. i hate comic sans, but could talk your ear off about other fonts. oversized food costumes crack me up. i love coffee ice cream. i like to make goals for my friends. i am trying to learn how to cook. i cry easily at television dramas. i am an embarrassingly lightweight drunk. i love wasabi mayonnaise, extra hot yellow curry, and salty kale. i will punish you if you misbehave, and try to make you misbehave as often as i can. i am undauntingly inspiring.

People
[View Entries]

[livejournal.com]
a-dubbs
,
a-happenstance
,
abookishlass
,
ajley
,
amy-margaret
,
and-old-lace
,
angel-of-punk
,
ashlingrainbow
,
bias-cut
,
blueeyestunned
,
bukiluki
,
captainyogurt
,
carbonatedsass
,
cc-mouse
,
circlingabove
,
coco73
,
crash-up
,
creatress
,
cwldarling
,
danielleyung
,
datinyone
,
difazio
,
dizzyxupthexgrl
,
drogen-fahnder
,
duchess-j
,
dvdsky81
,
earthtoearth
,
epeolatry
,
fallinloveoften
,
faunaflora
,
feelmypants
,
fight-disposal
,
fiveorsixgirls
,
foolishfiddler
,
fugged
,
funkyplatypus
,
g2starboi
,
gendertrash
,
handsomedevil
,
heliumglow
,
heroinkills
,
hope-persists
,
i-am-the-coral
,
i-coyolxauhqui
,
iclaimfreedom
,
idlepudding
,
implicate
,
inafever
,
incaseofboredom
,
jane-tns
,
jesuisdonc
,
jillbertini
,
julianix
,
jumbledlaughter
,
karisma
,
kawaii-not
,
kawaiinose
,
kenkitty
,
kimbahlee
,
kt-hoog
,
laceygirl
,
larkie
,
lefrenchdisco
,
lilpeadot
,
lishd
,
lust-in-phaze
,
makethiscount
,
marqysj01
,
megzie
,
mellific
,
metaldave
,
muchjunk
,
my-lil-skokie
,
nanalovely
,
nederlandsk
,
nightmarenoise
,
not-not-gay
,
nympha-tonks
,
ohsohumpy
,
oldshoesnewfeet
,
onceupon
,
petusthefetus
,
pg13
,
piningforoomph
,
plunkdafied
,
plunkyfatypus
,
pookel
,
pop-starchild
,
poppopbeat
,
puffyamiyumi
,
pukingduck
,
qwantz
,
rahchaos
,
rainbowaster
,
retrofizz
,
sallymknz
,
sarahbobarah
,
scientificfacts
,
sevenink
,
shiannagirl
,
silver-moth
,
sirencio
,
soindywaits
,
sparkymonster
,
squarepiegirl
,
starsfadetoday
,
stitchtowhere
,
stucking-foned
,
summerghosts
,
superpopelectro
,
taintedattitude
,
tegan415
,
terriblestorm
,
thejoyitbrings
,
theoryofgravity
,
thisisnttheirs
,
thriftylady
,
touchmedirty
,
tsemed-chemed
,
uneminette
,
untoward
,
wakasume
,
waronthenormal
,
weezercrazed
,
whereihesitate
,
whitcain
,
whoa---cleavage
,
wish-the-worst
,
woah-the-kettle
,
wonder-shell
,
xxnessaxx
,
zaftigvegan

[users.livejournal.com]
_malory
,
_mandy_jo
,
_ultraviolence
,
thisfrozenlake_

Communities
[View entries]

Feeds
[View Entries]

Subscriptions (0)

Linking
To link to this user, copy this code:
On Dreamwidth:
Elsewhere: